French-speaking Swiss Real Estate Market - Naef Investissement & Commercial 2022
08 April, 2022 / Market studies / News
---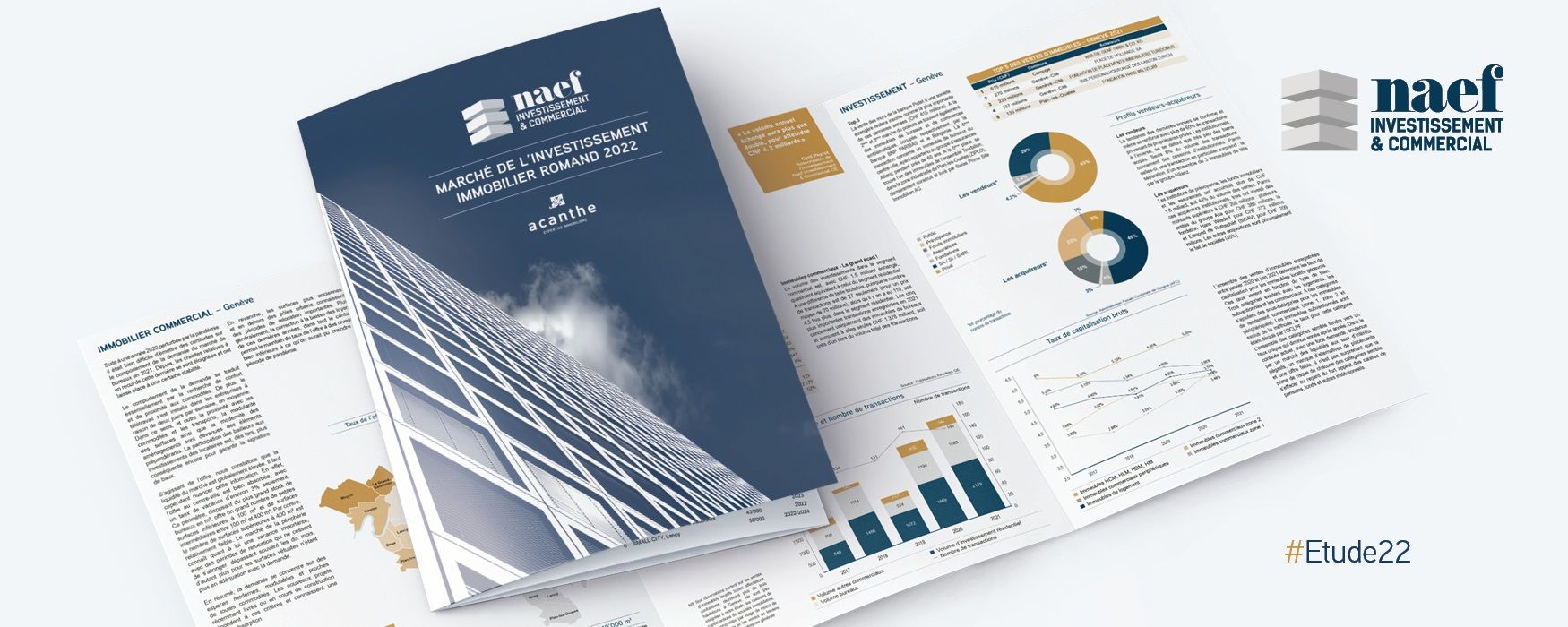 Looking for an analysis of the investment and commercial real estate market? Consult our Naef Investissement & Commercial 2022 study now.
The Covid-19 has shaken up the global economy. In this uncertain climate, real estate is showing signs of stability and is still considered the best guarantee of return.
The year 2021, marked by record transactions and volume in the sale of buildings, confirms the investors' high interest in stone.
The 2022 edition of our Newsletter contains analyzes of the French-speaking real estate investment market, as well as an assessment of the current state of the commercial real estate market, not forgetting the trend in office and apartment rents, by geographical area.
---
Other news and market studies
---