Mission
Whether it is an investment or personal operation of the surfaces, our experts are able to propose you all types of properties (residential, mixed housing/business building, office, activity) according to your criteria and performance objectives.
Thanks to our extensive experience, we assist you in your search and offer you properties within our network covering the Switzerland and with over 383 offices worldwide through:
- Real estate software selecting properties that meet all your search criteria

- Expert advice on your investment strategy integrating the financial, legal and fiscal specificities of your situation, whether you are a Swiss resident or would like to settle in Switzerland.

- In-depth knowledge of real estate markets and their regional specificities as well as target yields and rents

- The know-how of our partners: Knight Frank for its expertise in investment advice on the international market, Naef for its rental management of your assets, Acanthe for its expertise and real estate advice, Alios for its architectural offices and Sioux Immobilier for its development in the optimisation and management of your property.
---
A word from our expert
« In an inefficient market with very few offers and decreasing yields, it is essential to be able to rely on regional experts, specialists in the economic structure, legislation and local subtleties, supported by a research consultancy to identify and anticipate trends of the global market. »
---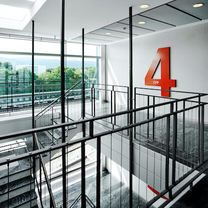 We offer all types of investment properties for sale